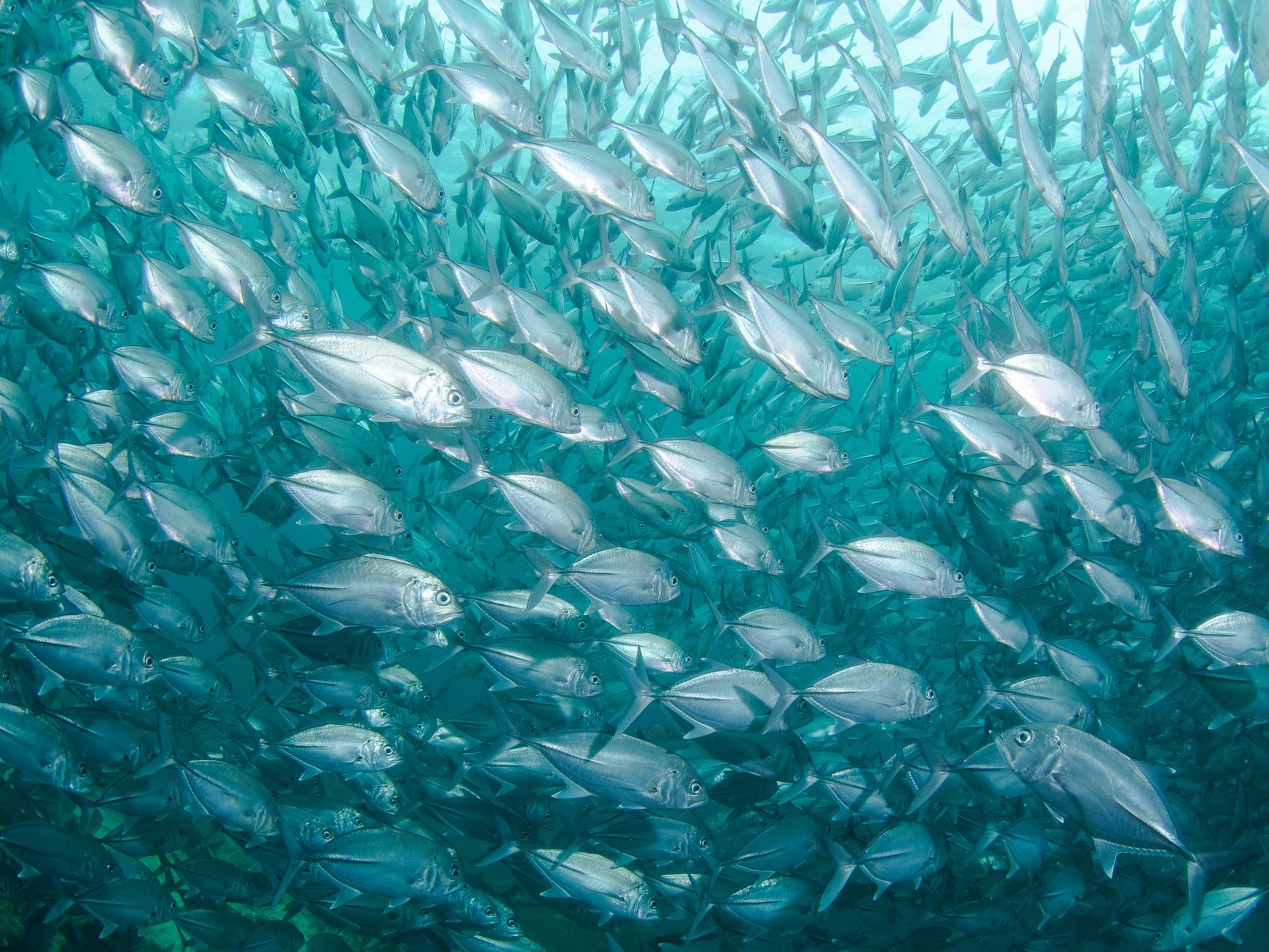 Terms of Use and Privacy
Last updated: November 14, 2018.
Terms of Use and Privacy
Privacy Policy
Last updated: 14th February 2020
1.- Data controller and description
1.1.- Data Controller
The Data Controller of this website is Marilles Foundation (hereinafter the "Website"), with registered address at Bisbe Perelló 1, 7è, Post Code 07002, Palma de Mallorca, Balearic Islands, Spain.
VAT No. G16536690
E-mail: info@marilles.org
1.2.- Description
Accepting this privacy policy by Marilles Foundation (hereinafter, the "Privacy Policy") is necessary for the use of our website (hereinafter the "Website").
This Privacy Policy regulates the compilation, processing and use of your personal and non-personal details as a user of Marilles Foundation, as of the date it comes into force shown in the header.
Marilles Foundation complies with current local and European legislation to process your personal details, and all relevant regulations.
2.- Compiled Information
The personal and non-personal information that we compile changes depending on the use you make of the website and the features of the requested service.
The personal and non-personal information we compile through the Website can reach us via three different channels: 1) Automatically compiled information, 2) Information you provide voluntarily, and 3) Information provided by third parties.
2.1.- Automatically Compiled Information
This information will consist of:
Information compiled through the use of cookies or similar items stored on your device, always after having obtained your consent or in fulfilment of other legal regulations. Please read our Cookies Policy for further information.
The IP from where the connection is made, the type of device used and its specifications, the OS version, the browser type, language, date, country, application time, URL of origin, or URL of destination, or the mobile network you are using, among other items.
Website usage data and possible errors identified during use.
Moreover, Marilles Foundation uses Google Analytics, an analytics service provided by Google, LCC. with registered address in the United States and headquarters at 1600 Amphitheatre Parkway, Mountain View, California 94043. In order to provide these services, cookies are used that compile information, including the user's IP address, which will be transferred, processed and stored by Google under the terms established in the website www.google.com including possible transfer of said information to third parties on legal grounds or when said third parties process the information on behalf of Google.
In all cases you can disable Google Analytics cookies here.
2.2.- Information You Provide Voluntarily
This information will consist of:
Personal or non-personal information that messages sent through contact or opinion channels provided via the website may contain, such as your name, e-mail, telephone number and message.
Information, whether personal or non-personal, that is required for making donations through the platform, such as your name, e-mail, address, city, country, post code, telephone number and card number.
Personal or non-personal information required to subscribe to our newsletter.
2.3.- Information Provided by Third Parties
This information will consist of:
Information provided by payment systems or credit card processing services, such as the time and amount.
3.- Rights and Purposes
You are hereby informed that filling in forms is voluntary. However, if you do not fill in the mandatory fields (those marked with an asterisk), some of the Website functions will not work or will be limited.
The personal data you provide us with will be included and processed in the files belonging to the Website in order to deal with and reply to your requests and queries.
You may exercise your rights to access, rectification, erasure, limited processing, objection and portability of your personal data by e-mailing us at: info@marilles.org or by post to: Calle del Bisbe Perelló, 1, 7è, Post Code 07002, Palma de Mallorca, Balearic Islands, Spain.
In both cases you must provide your given name and surname, and a copy of your ID card, whenever necessary.
The different forms you may use to exercise the aforementioned rights can be found here.
If you have already given consent for processing for a specific purpose, you are entitled to withdraw it at any time, without that affecting the processing already carried out during the period before your consent was withdrawn.
If however, you believe there is a problem with the way your data is being processed, you are entitled to file claims before the relevant data protection agency which in the case of Spain is the Spanish Data Protection Agency.
4.- Age
In regard to the use of our Services, you hereby declare that you are of legal age and are legally able to be bound by this agreement and use the Website in accordance with the terms and conditions which you admit to fully understanding.
If you make a donation on behalf of a company, you acknowledge that you are duly authorised to do so and are entitled to act in name and representation of the company.
You hereby declare that all the information you provide to access the Website, before and during use of it, is true, complete and accurate.
5.- Use of Data
Marilles Foundation will use the compiled data to:
Administer and update the Website services (our legitimate interest being to maintain and ensure the Website Service is kept up-to-date and in good operating order).
Deal with requests (our legitimate interest being to reply to and resolve any queries submitted by our users).
Process donations made in favour of the Foundation (your consent being the legal basis).
Issue the relevant donation certifications for tax return deductions (the legal obligation established in Article 24 of Law 49/2002 of 23rd December on the tax regime of non-profit entities and tax incentives for sponsorship in relation to Article 6 of Royal Decree 1270/2003 of 10th October approving the Regulations for application of the tax regime of non-profit entities and sponsorship incentives being the legitimate basis for processing).
Send you our e-newsletter by e-mail (the legal basis being your consent).
You may opt out of receiving the e-newsletter via the e-mail where you receive it or by contacting us at info@marilles.org. Nevertheless, you may not cancel reception of certain messages we send you, such as those concerning the security of your data or the terms and conditions for use of the website.
Ensure security of the Website, investigate illegal activities, enforce fulfilment of our terms and conditions and to assist the state security forces with any subsequent investigations (the legal basis being our legitimate interest in guaranteeing and maintaining the security of the Website for our users).
Marilles Foundation does not use automated decisions, although it may perform basic profiling of its users, the legal basis being our legitimate interest in direct marketing and to provide personalised offers.
Likewise, Marilles Foundation may use the information about users in the form of anonymous, aggregate data to show to third parties. We may also share statistics and demographic information with third parties about our users and how they use our Website. Under no circumstances will the third parties be able to personally identify our users.
5.1.- In E-mail and Contact Forms
The Website is SSL encrypted, which means that users can send their personal details securely through the standard contact forms.
The personal details we compile will be automatically processed and included in the relevant processing files belonging to Marilles Foundation.
In regard to the above:
We will receive your IP address which we will use to check the origin of the message in order to offer the right recommendations (e.g. providing information in the right language) and to identify any possible irregularities (e.g. possible cyber-attack attempts against the Website) and your ISP data.
Likewise, you may provide us with you details by telephone, e-mail or other methods.
In regard to other communication methods:
Our payment service providers are for credit card and debit card payment. Under no circumstances will Marilles Foundation or its personnel have access to your payment details (e.g. the verification number) which users will provide directly to those third parties as their customers.
5.2.- In Social Media
Marilles Foundation has profiles in some of the main social media networks, and is responsible for processing of the data published on those profiles (e.g. photographs uploaded by Marilles Foundation showing people's faces).
The processing carried out by Marilles Foundation in regard to the data in each of the aforementioned social networks will be as permitted by the social media for corporate profiles.
Marilles Foundation may inform our followers via any means permitted by the social media, providing it is not forbidden by law, about our activities and offers, and may also provide personalised customer services.
Marilles Foundation will never extract data from social media, unless specific, express consent by the user is granted.
6.- Data Conservation
The following information states for how long we will keep the data processed through the Website:
- Disaggregated data will be kept not subject to an erasure period.
- Customers' details, whether subscribers or buyers of products, will be kept for the minimum period necessary, and may be kept for up to:
5 years according to Article 1964 of the Civil Code (personal action without specific periods).
6 years, according to Article 30 of the Code of Commerce (accounting books or invoices, for example).
10 years, according to Article 25 of Law 10/2010 of 28th April, on the prevention of money laundering and financing of terrorism. (identity of people who freely provide or receive funds or resources to or from the Foundation).
- Newsletter subscription details will be kept from when users subscribe to when they unsubscribe.
- User details uploaded to the social media by Marilles Foundation shall be kept from when users grant consent to when they withdraw it.
7.- Data Shared with Third Parties
Third parties manage a part of the Website service.
In regard to these third parties, Marilles Foundation demands they comply with this Privacy Policy insofar as it is applicable to them, and that they have their own privacy policy. Nevertheless, Marilles Foundation is not liable for compliance with that policy.
Under certain circumstances, Marilles Foundation may share, use or conserve the personal information we have compiled with those third parties:
Service providers who provide certain services on our behalf, for example payment services, website hosting, commercial analytics or marketing. These service providers may compile and have access to the data they need to carry out their functions, but they are not allowed to share or use the information for any other purpose.
To cooperate with the competent authorities.
​If we believe that it is reasonably necessary to comply with a law, legal procedure or legitimate interest. Whichever the case, we will only provide the information that has been strictly required.
8.- Security Measures
Marilles Foundation implements all necessary technical and organisational measures to ensure the security and integrity of the personal and non-personal information we compile. This is with a view to prevent any unauthorised access, alteration, loss or accidental destruction.
Despite the foregoing, Marilles Foundation is unable to guarantee absolute security of the information we compile, and you should therefore cooperate and use common sense at all times in regard to the information you share.
You understand and acknowledge that your personal and non-personal information may remain visible in the cache even after it has been erased or that other users may have copied and stored it before it was erased.
9.- Amendments to the Privacy Policy
We may update this Privacy Policy in the future.
We shall inform you about any changes we make to this policy by e-mailing you at the address you have provided and/or by placing an announcement in a visible location on our website.
10.- Contact
If you have any queries about this Privacy Policy, please do not hesitate to contact us at:
E-mail: info@marilles.org
Postal address: Calle del Bisbe Perelló, 1, 7è, Post Code 07002, Palma de Mallorca, Balearic Islands, Spain.