About us
Committed to the future
of the Balearics
We are a foundation dedicated to the conservation of the Balearic Sea and coast and we believe that healthy marine ecosystems can be reconciled with economic prosperity. Our core costs are covered by Adessium Foundation so every euro donated to Marilles supports live projects directly linked to the conservation of the Balearics.
Read more

Our History
Marilles was officially founded in 2017, but the research and planning behind the organisation began earlier. We have a robust network of partners in the Mediterranean and beyond with long roots in environmental philanthropy.

Where Marilles came from
In 2015, the Adessium Foundation commissioned a study which identified the Balearics as one of the healthiest and best-preserved marine environments in the Mediterrean, but one which was under growing threat. Two years of local research and liaison made clear that rapid action to conserve the region would have an excellent chance of success. Marilles was founded to help meet this need.
Our mission was soon endorsed by the substantial support of MAVA Foundation, the largest and longest-established funder in the Mediterranean. In 2019, the Flotilla Foundation joined the initiative. The expertise of these organisations has been critical to ensure robust internal systems and efficient operation at Marilles.
Co-ordinating effort is key to our approach to tackling the issues involved. Our priority is to facilitate dialogue between NGOs, experts, government and the private sector to try and ensure that all their efforts are strategically aligned.
Together, we are stronger in facing the sea's challenges.
The way we work
Marilles' approach is positive, inclusive and above all focused on finding solutions.
1
POSITIVE
We believe that reconciling marine conservation with economic prosperity is demonstrably achievable. Our experience shows that a positive approach engages and energizes, encouraging
people to take action.
2
INCLUSIVE
All sectors of society – public, private and civic organisations – have roles to play in the conservation of the Balearic Sea. We consult with fishermen, nautical clubs, hotels, research centres, diving centres, NGOs and public institutions to co-ordinate all efforts for maximum impact.
3
CONSTRUCTIVE
Our emphasis is on finding and designing solutions and putting them in motion. We extensively consult, listen and analyse to ensure our understanding of key problems. Once these are established, we focus entirely on tackling them.
ANIOL ESTEBAN

Director

Aniol is a marine biologist and environmental economist who has devoted most of his career to reconciling the economy and the environment. Before joining Marilles, he worked for 15 years in the UK. He has expertise in such diverse fields as education, economics, running campaigns and project design. The sea is his passion, and if he had his way, he would rarely be sighted above water.

ANA PEÑA

Communications

Ana leads all our communications and media work. She is an audiovisual professional who has developed her career working with the media sector in the Balearics and supporting smaller organisations with an environmental and social purpose. Ana loves creativity in many forms, particularly cinema and great, healthy cooking.

RAQUEL VAQUER-SUNYER

Project Manager – State of the Balearic Sea

Raquel coordinates the State of the Balearic Sea project, an initiative that brings together research institutions and local government bodies to assess the condition of the marine environment and its threats. She has a PhD in marine sciences and many years of research experience, with a particular focus on marine biogeochemistry and Posidonia. In her own words: "Seagrass meadows are like a second home to me.

NATALIA BARRIENTOS

Researcher – State of the Balearic Sea

Natalia is the other key worker for the State of the Balearic Sea project. She works closely with Raquel to gather existing data and information into user-friendly content. Natalia has a PhD in marine geology and, to date, has spent most of her career in Sweden. She moved to the Balearics and joined Marilles to use her knowledge and skills to drive positive change in her homeland. Natalia's passion and expertise is the study of the ocean-climate link through some tiny animals called foraminifera.

SANDRA ESPEJA

Marine Citizen Science

Sandra coordinates the Marine Citizen Science programme in the Balearics, in collaboration with Sea Observers (Observadores de Mar), in order to promote a dialogue between society and the science community. Sandra is a positive and enthusiastic environmentalist with a master's degree in Integrated Management of Coastal Areas, and boasts multi-disciplinary talents and experience in the areas of science and business, as well as in public and third sector management.

TONI FONT

Marine Protected Areas (MPAs)

Toni coordinates de MPAs lab and represents the foundation in the MPAs Network Interreg Project. He is a biology graduate, consultant and environmental activist who has a background in planning and managing MPAs. Toni is strongly linked to the conservation and environmental improvement of the islands, and tirelessly explores the coast year after year to better understand the processes affecting the coastal communities of our Mediterranean.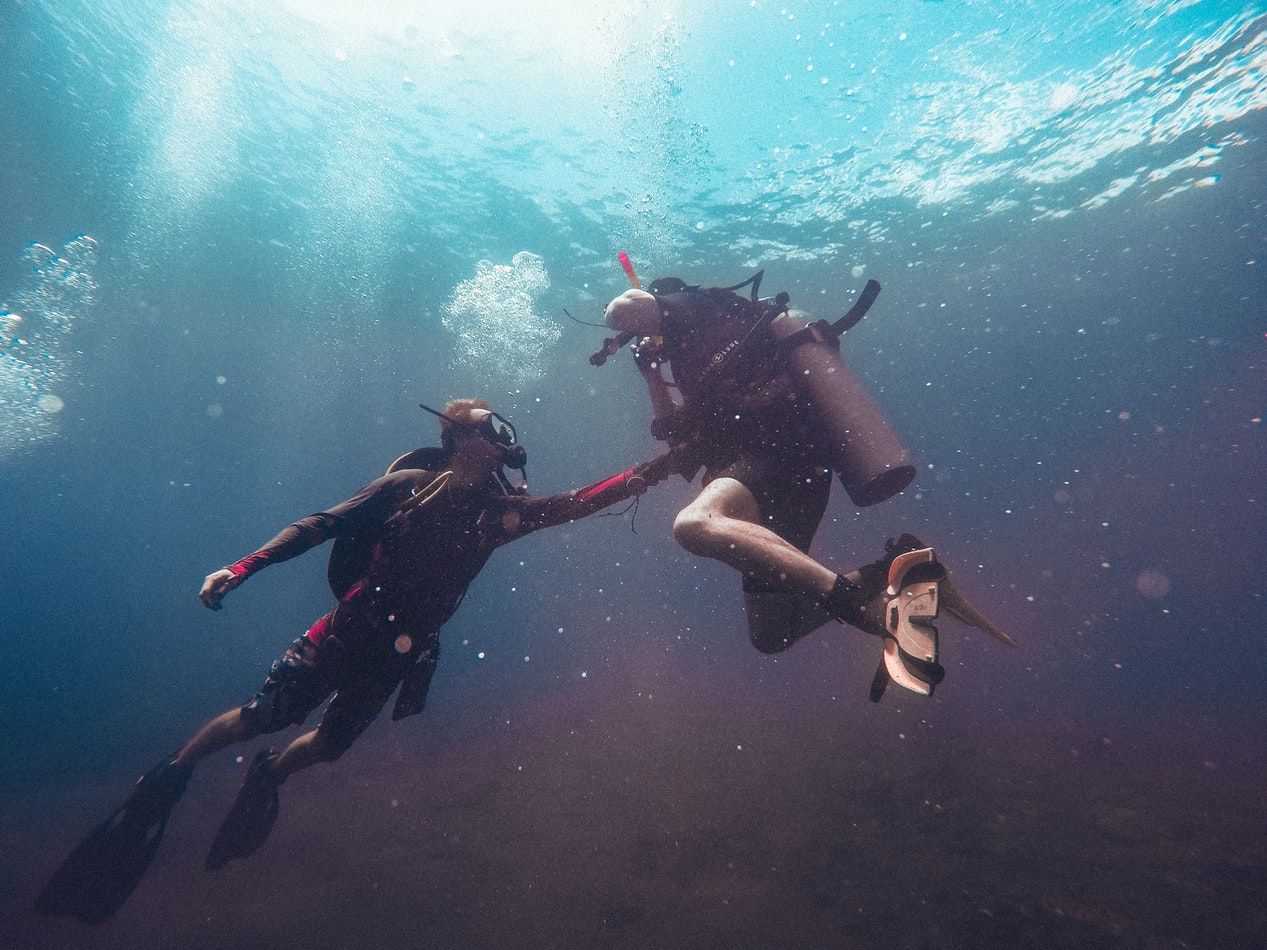 Advisory Board
Marilles is lucky to be able to draw on the expertise and deep knowlege of a volunteer board of eight advisors. The Advisory Board represents all islands in the Balearics and meets not less than twice each year to discuss the ongoing work and direction of the foundation. Their input is substantative.
Xavier Pastor, Greenpeace Spain founder and former director of Oceana Europe.
Pere Oliver, chairman of Cabrera National Park and former director of Instituto Oceanografico Español.
Sandra Benbeniste, director of Ibiza Preservation Fund
Joaquín Tintoré, director of SOCIB
Miquel Camps, Conservation director at GOB Menorca
Manu San Félix, National Geographic Pristine Seas cameraman and Vellmarí founder, Formentera.
Brad Robertson, Director of Save the Med Foundation
Catalina Alemany, Corporate Social Responsibility director at Grup Riu.
Board of Trustees
At any time, Marilles has between three and seven Trustees with legal responsibility for the governance and financial probity of the organisation. They are closely involved in our daily activities to which they contribute their professional skills and expertise. Currently, they are:
Rogier van Vliet
Sonia Castañeda
Jaume Perelló
Carles Tarancón
Gloria Fluxà (observer)