Do you live facing the sea?
This is the big question posed by MARE's travelling exhibition. Throughout the summer, the Audiovisual Contest for the Conservation of the Balearic Sea, MARE, has exhibited the best photographs from the second annual photographic competition on all the islands. The last stop was in Menorca at the Levante dock, where it was on display during the month of August.
Through 45 images, the exhibition invites visitors to reflect on what it means to live facing the sea. Visitors who share their opinion through the questionnaire will be entered into a draw to win a printed MARE image of their choice.
The questionnaire is part of MARE and the Balearic Sea Report to help us create an indicator of how residents and tourists perceive the Balearic Sea. This information will be published and updated annually at www.informemarbalear.org. Please collaborate, so that between all of us, we can better understand and contribute to improving the state of our sea.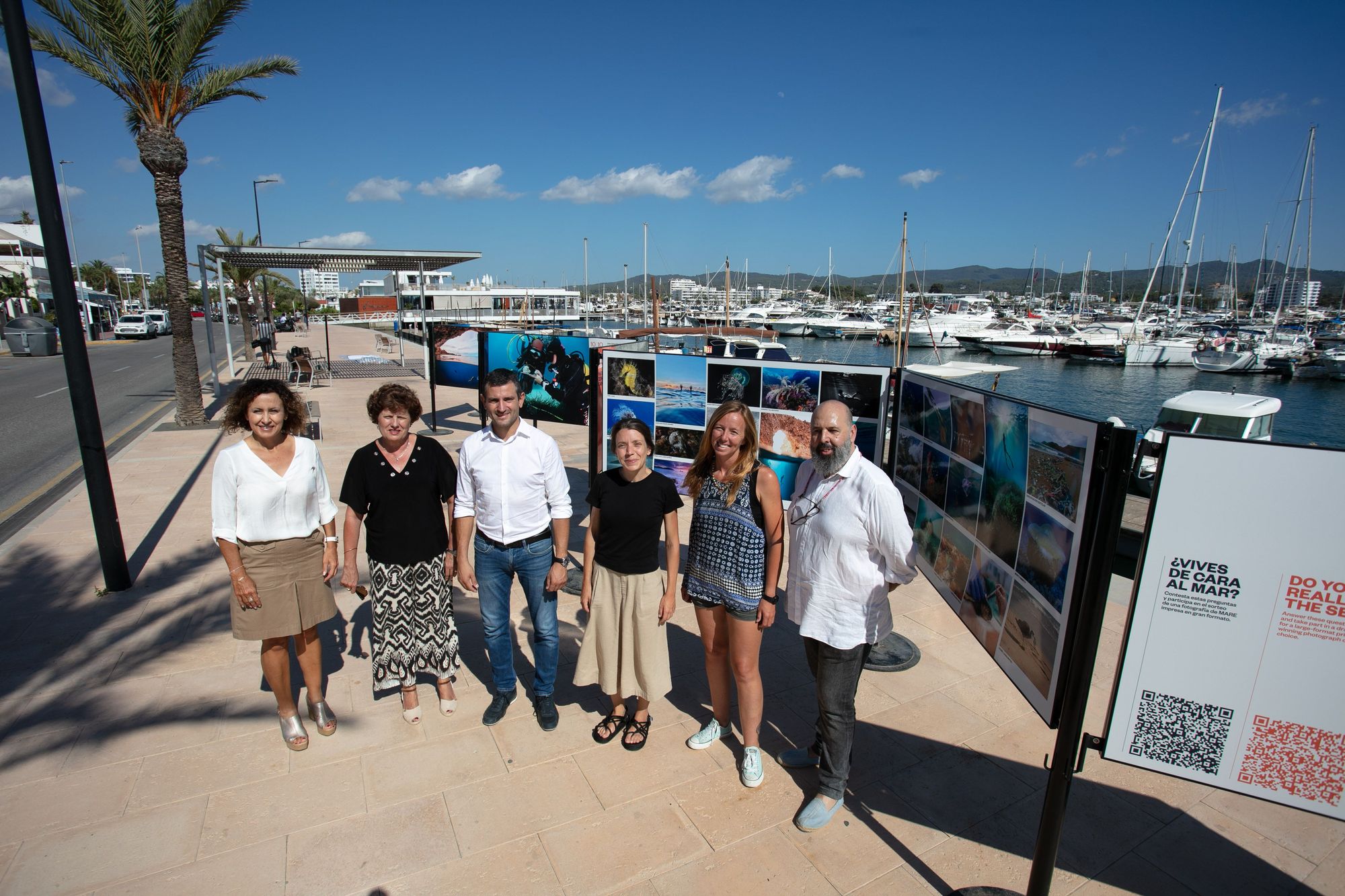 The exhibition in Ibiza. From left to right: Councillors for the Environment and Culture and the Mayor of Sant Antoni de Portmany; Sara García Betorz, coordinator of MARE; Elisa Langley, of Salvem sa Badia, and Antonio Beneyto, of Foro Marino. Photo: MARE.