On Wednesday, 6th April, Antoni Font took part in a conference on coastal sustainability, an event promoted by the Ciudad de Ma area of Las Palmas de Gran Canaria City Council.
The conference discussed the present and future sustainability of beaches and the coastline. The organisers were interested in knowing the vision and mission of Marilles, its objectives and methodology, the different programmes that we have developed in the Balearic Islands, and to what extent our actions to improve the marine environment of the islands contribute to shaping a more conscious and active society on the road to sustainability.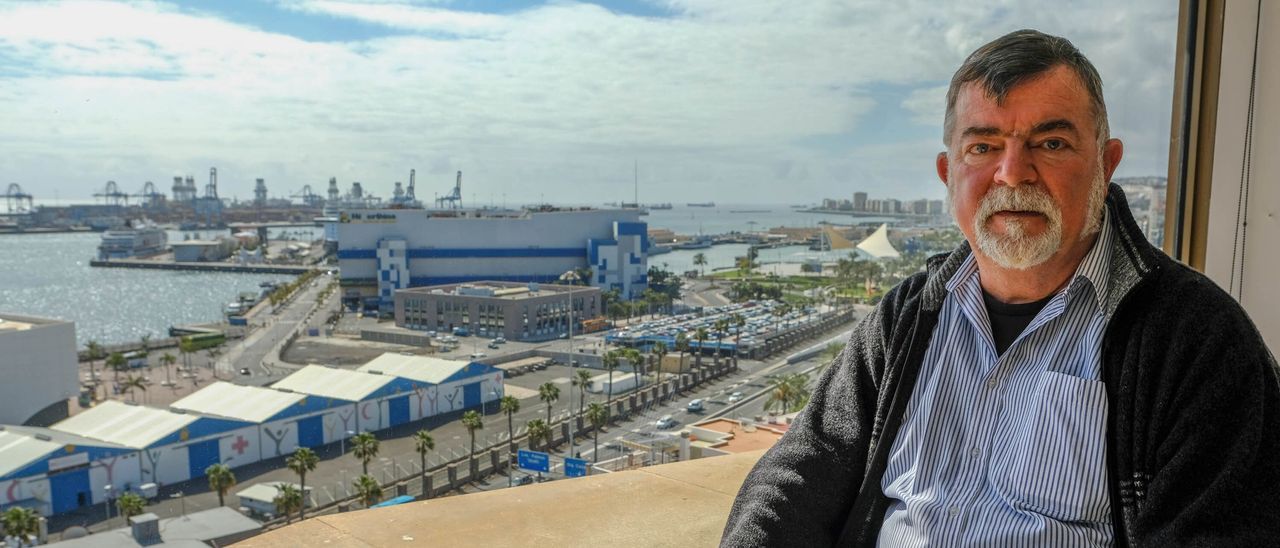 Antoni Font, biologist and coordinator of actions of the Marilles Foundation in Las Palmas de Gran Canaria. Photo: Jose Carlos Guerra.
The meeting was attended by Emma Pérez-Chacón, Professor of Physical Geography at the ULPGC and coordinator of the Investiga Las Canteras programme; Matías González, a researcher at the University Institute of Tourism and Sustainable Economic Development (TIDES) of the ULPGC; Cristina Fernández, an expert in participation, dissemination, and environmental education at Oceanografica; and business people from the world of tourism.
Also present was the representative of the Association for Environmental and Consumer Education(ADEAC) Blue Flag, who shared their Eco schools, Senderos Azules, and Blue Flag programmes for the next International Blue Flag Congress, which will be held in Gran Canaria in November.
The meeting was the first exchange of information on problems common to the two archipelagos, as well as initiatives to address the impacts that the economic models of the two communities generate in the coastal space. We plan to have more contact and have already started to have regular exchanges with the conference organisers.