News
Es Baluard hosts the preview of the documentary series 'Arxipèlag Blau', produced by IB3 and the Marilles Foundation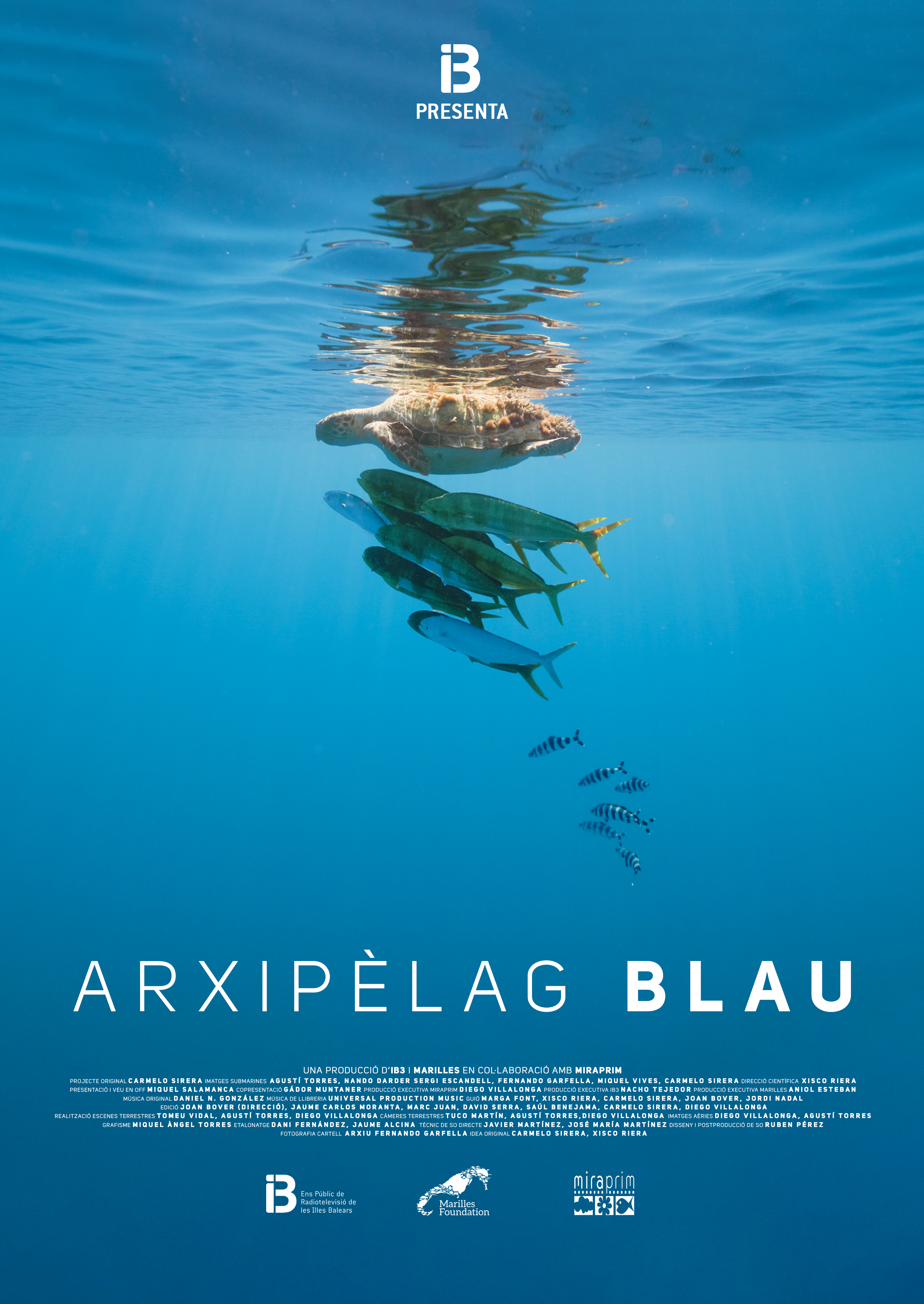 The production premieres on IB3 Television on April 25 at 10.15 pm and collects exceptional images of marine habitats and fauna of the Balearic Islands

'Arxipèlag Blau (Blue Archipelago) will allow us to discover a beauty and diversity of life that is very close but unknown

The Balearic Sea as it has never been seen before. The Baluard Museum in Palma hosts this Thursday, April 20, the preview of the first of six chapters of the documentary series 'Arxipèlag blau (Blue Archipelago), an IB3 and Marilles Foundation production in collaboration with Miraprim, which shows spectacular images of the Balearic Islands marine habitats and fauna; a diversity of life that we have very close, but that many are unaware of. The television premiere will be on IB3 Television on April 25 at 10.15 pm.
The original idea of this series was created in IB3 by the IB3 delegate producer Carmelo Sirera and the marine biologist Xisco Riera, and has been carried out thanks to the support of the Marilles Foundation (with a contribution from Fundatur), led by Aniol Esteban, and the executive production of Diego Villalonga (Miraprim). All to highlight and celebrate the rich biodiversity of the territory, both offshore and on the coast.
This series has been possible thanks to the effort and work of a great team of professionals, and has as its main characters the journalist and meteorologist of IB3 -Miquel Salamanca-, who is the voice narrating and presenting this audiovisual informative work; the marine biologist Gàdor Muntaner, and other important scientists of the sea. They are the visible faces of a much larger team of professionals - such as Agustí Torres, Sergi Escandell, Nando Darder and Miquel Vives or the archive of Fernando Garfella, among others - who have made it possible for the audience to enjoy unique images that are part of our greatest treasure: the Mediterranean Sea.