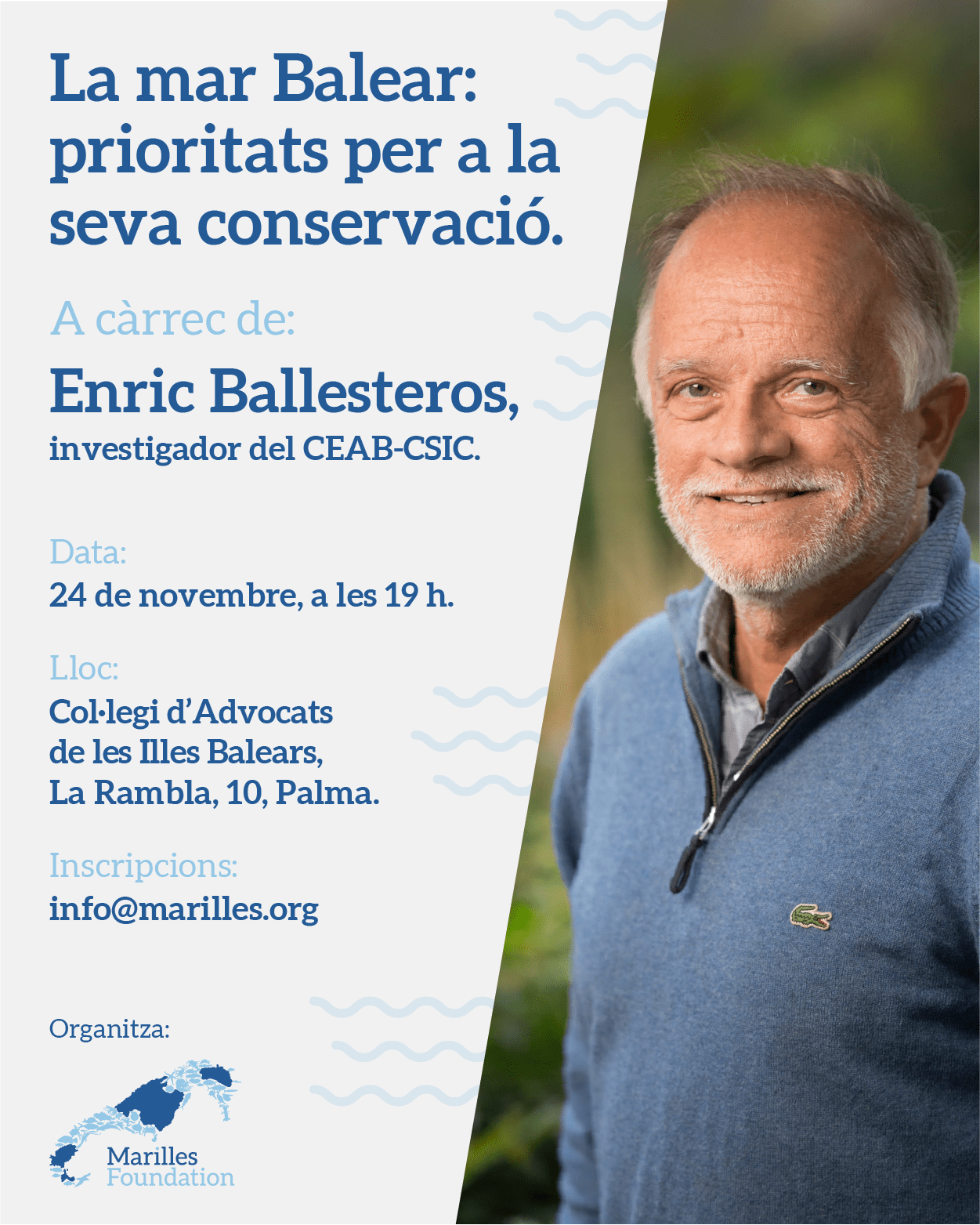 The Balearic Sea: priorities for conservation
On the 24th of November, at 7 p.m., at the Col·legi d'Advocats de les Illes Balears (La Rambla, 10, Palma), Enric Ballesteros will give a lecture entitled El mar Balear: prioridades para su conservación (The Balearic Sea: priorities for its conservation).
Admission is free. Seats can be reserved by writing to info@marilles.org
Enric Ballesteros Sagarra is a scientific researcher and head of the Benthic Ecosystem Functioning research group at the Centre for Advanced Studies in Blanes (CEAB-CSIC). He specialises in the ecology of marine environments, but also in freshwater ecosystems and lakes. His diverse lines of research have led him to work in seas and oceans all over the world and to make thousands of dives, including in the Mediterranean, to learn about ecosystems and the anthropic effects they suffer. He is one of the people who best knows the seabed of the Balearic Islands, where he has participated in many projects. He is currently a member of the Pristine Seas team of the National Geographic Society, a project that aims to protect the last untouched marine areas of the planet.