News
The Balearic Parliament confirms its willingness to move forward with the Balearic Blue Deal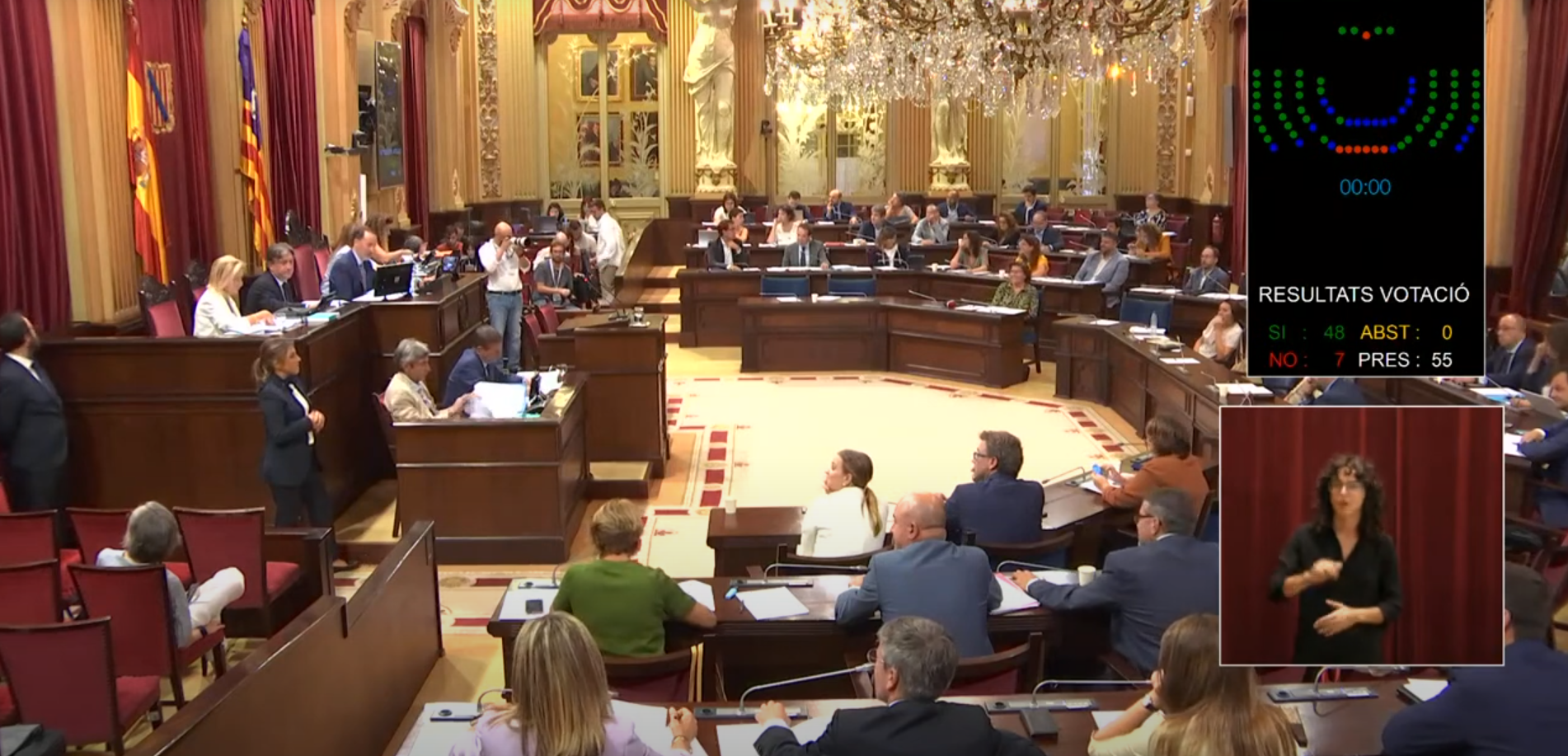 Marilles Foundation expects this to be applied to the 2024 budget
This Tuesday, the plenary session of the Parliament of the Balearic Islands approved a motion calling on the administrations of the archipelago to do their utmost to comply with the Pacte Blau Balear (Balearic Blue Deal) ' to achieve a high level of protection of the Balearic Sea'.
The Balearic Blue Deal is an initiative promoted by Marilles Foundation and backed by over 200 companies and organisations. It asks political parties to make five commitments to the sea and the Balearic coast in their government programmes and parliamentary actions:
1. Create a network of marine sanctuaries that will cover 10% of the Balearic Sea.
2. Implement plans for the conservation and recovery of vulnerable habitats and species.
3. Guarantee sustainable fishing and put an end to poaching and fraudulent trade.
4. Improve the quality of our coastal waters.
5. Invest a minimum of 1% of the public budgets in marine conservation.
Marilles Foundation is very positive about the approval of this parliamentary motion which, in the words of its director Aniol Esteban, 'represents an important step towards the adoption of real and effective measures to protect the sea'. Esteban welcomed this show of political will that he hopes will be 'translated into government action and budgetary commitments', especially bearing in mind that the Balearic government's budget for 2024 is currently being drawn up. According to Esteban, 'Balearic society has sent out a very clear message: We want more commitment and more funding for the Balearic Sea. The support for the Blue Deal has shown that marine conservation is a responsibility that belongs to all of us; it is not a matter of partisanship. A sea and a coast in an excellent state of conservation is the best insurance we can buy to tackle the impacts of climate change and guarantee the economic prosperity of our islands and the wellbeing of their citizens.'