For the team promoting the Marine Forum, which includes Marilles Foundation, it is necessary and urgent to involve young people in the conservation of the environment.
The Future Forum is a laboratory of ideas where young people contribute their vision of the world they will inherit. The second Future Forum, held on 26 May under the slogan "Giving Voice to the Future", brought together young people aged between 12 and 16.
Nearly 300 young people from the Balearic Islands gathered in Formentera for the Future Forum, divided into two areas. In the first, priority was given to three projects being developed in the Balearics, including the work of the Tursiops Association. In the second, diverse groups of young people took part in debates in which they demonstrated their commitment to the marine environment. They discussed underwater photography, the reuse of rubbish collected from the sea, nautical sports, biodiversity, and coastal clean-ups to denounce the use of single-use plastic.
The recommendations that have emerged from this day will be analysed and presented at the fourth Marine Forum to be held in Ibiza in November 2022. For the team promoting the Forum, "it was necessary and urgent" to involve young people, giving a voice to the future.
"Young people are going to inherit a marine and terrestrial environment that, if not remedied, will have nothing to do with what we are currently experiencing, as it is being degraded day by day as a result of the climate change in which we are immersed," said Antonio Beneyto, coordinator of the Marine Forum and the Future Forum.
MARE participates in the Future Forum with three young ambassadors of the sea.
Rocío San Félix, Adrià Mas, and Laia Bonet represented the young photographers participating in MARE, the Audiovisual Competition for the Conservation of the Balearic Sea. All three have been winners in MARE competitions. During the panel dedicated to underwater photography, they explained their connection with the sea, how they became interested in photography, and the importance of making visible what is hidden under the sea through audiovisual arts.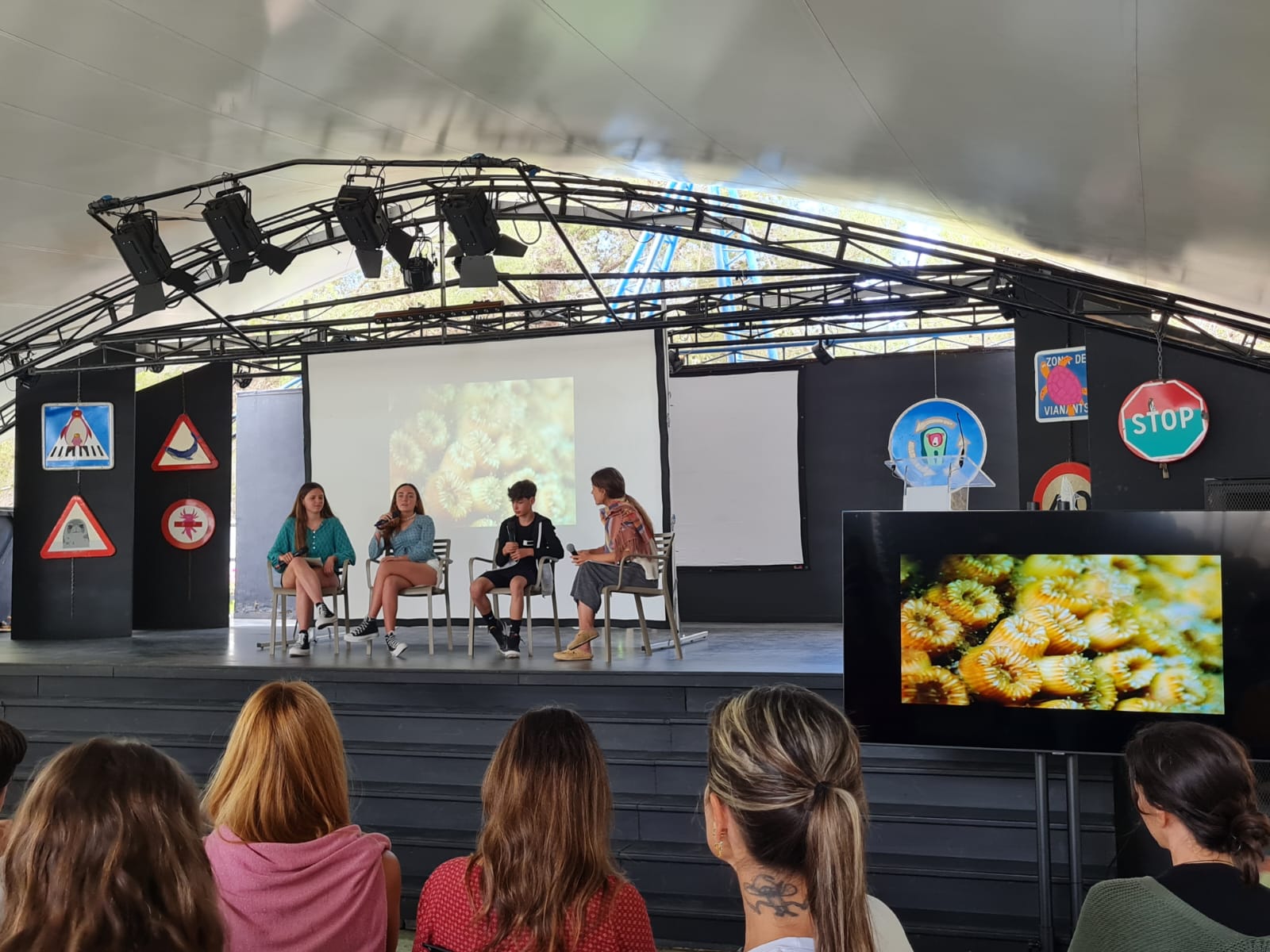 Rocío San Félix, Adrià Mas, Laia Bonet and Sara García during the Future Forum. Photo: Marine Forum.
Adrià, Rocío, and Laia collected the following advice for all young people interested in getting started in the world of underwater photography:
Think of your safety. Feeling good underwater is the first step..

Respect the marine environment and practise good practices when taking photographs.

Know your equipment to get the best out of it.