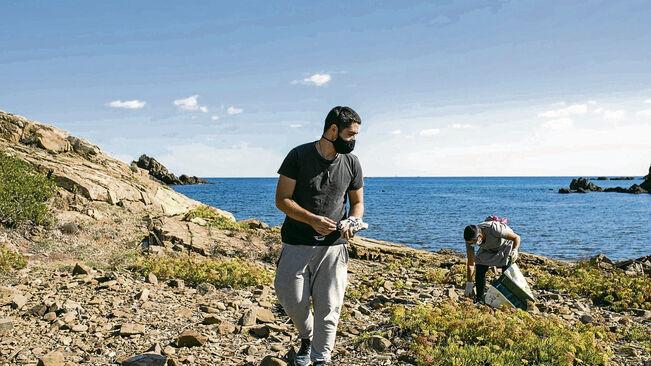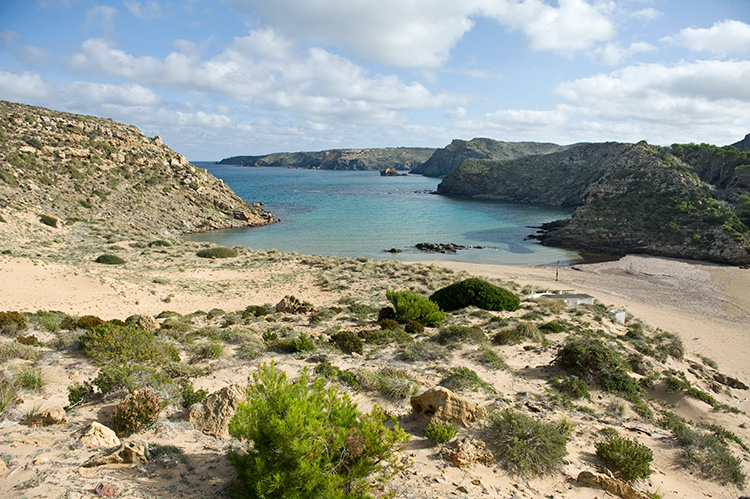 A fortnight ago, environmental organisation GOB Menorca launched a decentralised "beach adoption" plan for any volunteers who want to help clean out plastic that's polluting the sea and the coastline. The impressive responsereceived has exceeded, by far, the most optimistic forecasts.
The programme was created as a civic participation project, where groups of volunteers commit to being in charge of a beach or stretch of coastline, performing a minimum of "actions" per year. These activities mainly focus on cleaning and collecting waste, but there will also be some training, with information and methodology about collecting scientific information, as well as protocols to warn of any incident that is detected.
This programme is open to anyone who wants to contribute to the maintenance and wellbeing of our coastline. Individuals, groups of friends, collectives, schools, entities, associations, companies – everyone is welcome! A minimum of three people is recommended to form a group.
No previous knowledge is necessary to register: GOB, an environmental organisation in Menorca, will offer training, guidance and materials before embarking on our mission.
Menorca has a "coastline cleaning" public service, but the problem with plastic residues is huge and requires civic involvement. For example, in the separation of microplastics (fragments of less than 5mm), or when collecting rubbish from the immediate shore, or when cleaning areas with vegetation nearby. The information about the waste that has been collected will be incorporated into a database – coordinated island-wide –and will allow for an analysis and conclusions.
The initiative aims to involve the community in the protection and conservation of the sea and coastline of Menorca, as well as arming people with knowledge about the marine environment and favouring the commitment to maintaining it. There will be proposals of actions that imply a change in certain attitudes and will have environmental repercussions on the volunteers and all users of the island's coastline.
The main objectives are:
Participation of the community in a project that brings us closer to the marine environment.
Drive home the many issues that the coastline is facing, for example pollution from solid residues and microplastics.
Use methodologies and organise volunteers to create citizen science and make the most of each of the actions used.
Boost teamwork and show the importance of maintaining and protecting the sea and its ecosystems.
Interested in taking part and helping to maintain the coastline of Menorca while learning about the marine environment? Send an e-mail to administracio@gobmenorca.com or call 971 350762.
LEADER Pesca and the Marilles Foundation lend their financial support to this programme.