One year after the publication of the first five posters, we are once again collaborating with Ultima Hora to give away a new collection of posters depicting the main species of the Balearic Sea.
The first step to value and protect the marine biodiversity of the Balearic Islands is to know it. With this entertaining, yet rigorous tool, we want to facilitate the knowledge of the rich marine natural heritage. We encourage you to get to know and love the sea in order to actively participate in its conservation.
This time the protagonists will be turtles and marine mammals, crustaceans, echinoderms and cnidarians, sponges, and marine plants.
Throughout the month of October, when you buy a copy of Ultima Hora, you can get the five posters for free. In Mallorca and Ibiza they will be delivered on Saturdays from 1 October and in Menorca on Wednesdays from 5 October.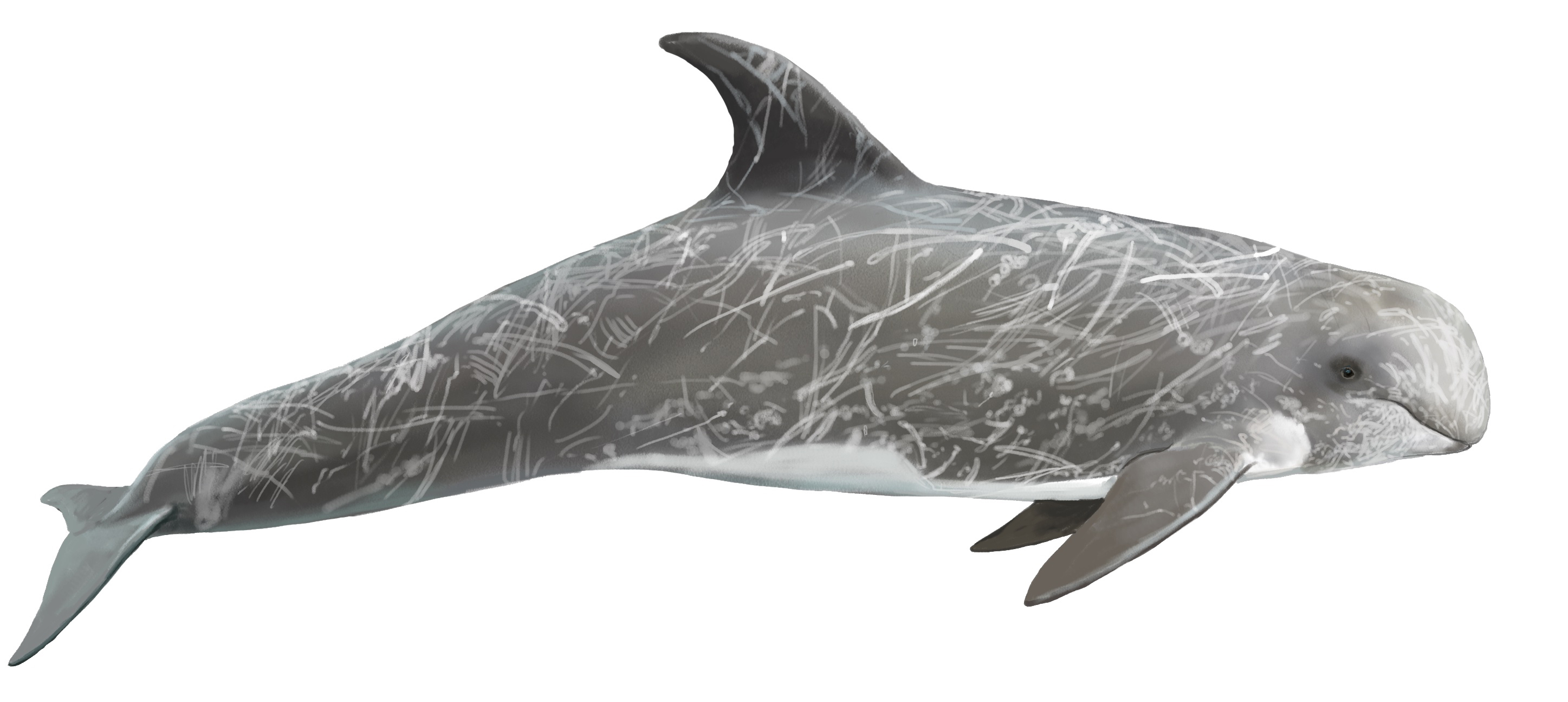 Grampus griseus, illustration by Toni Llobet.
In selecting the species, we counted on the participation of experts from the Natural History Society of the Balearic Islands [Societat d'Història Natural de Baleares]. The posters feature exceptionally detailed drawings by naturalist illustrator Toni Llobet accompanied by information about the animal.
Toni Llobet, naturalist illustrator: "With my drawings I seek to convey an appreciation for the infinite variety and beauty of life forms with which we share the planet. If this leads to a greater knowledge and respect for them and to consider a way of life that also leaves them their vital space, mission accomplished!
Mini marine fauna and flora guides
At Marilles, we worked with Toni Llobet and the publishing house Cossetània to produce a series of ten mini-guides on the marine flora and fauna of the Balearic Islands to raise awareness of the rich natural heritage of the Balearic Sea. This resource is designed to encourage everyone to dive into the water, discover marine life, and actively participate in its preservation.
The first two titles in the series were published in 2020: Coastal fish and Pelagic and deep-sea fish. We purchased 12,000 copies, which we then distributed to educational centres and organisations that promote marine environmental education. They are also on sale in bookshops in the Balearic Islands, so that the public can discover and recognise the fish, invertebrates, and algae that live in the Balearic Sea. Marilles does directly profit from the sale of these guides.