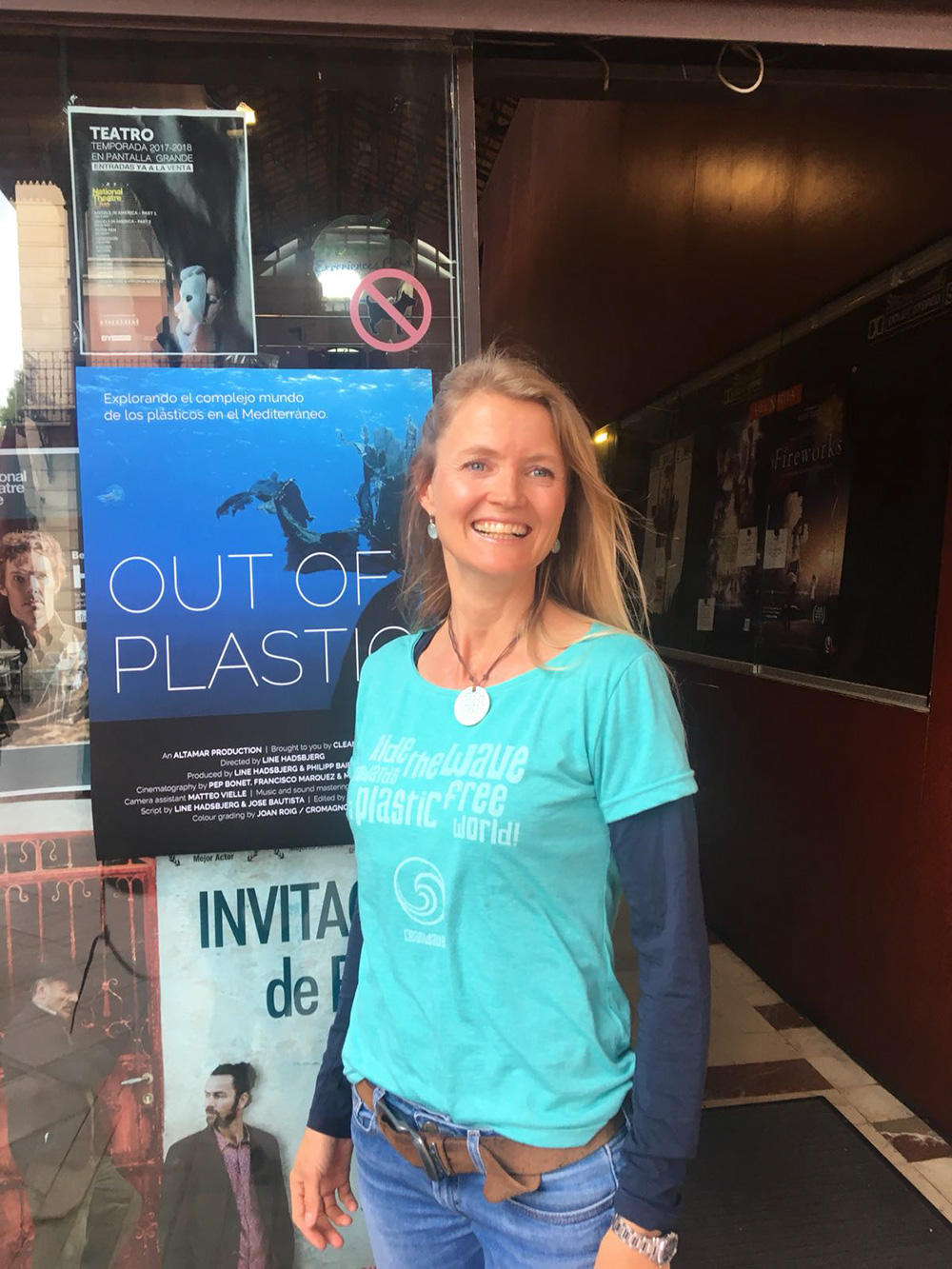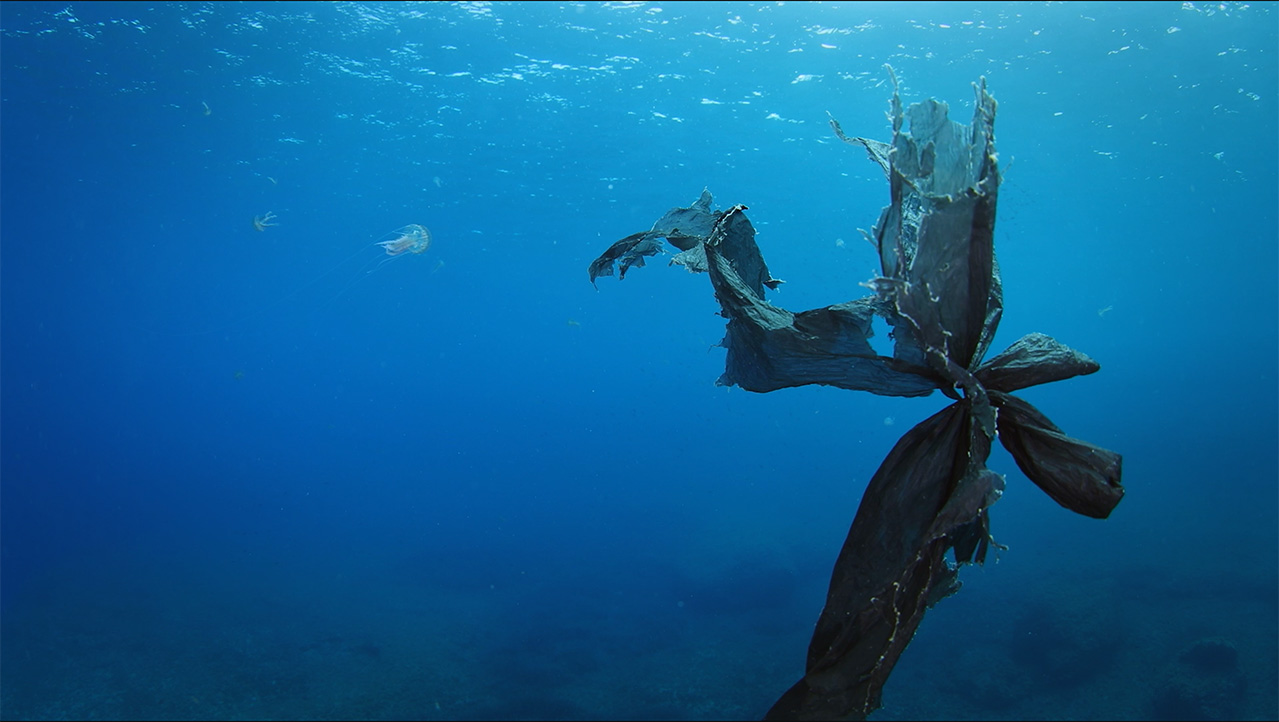 Cleanwave.org is a non-profit venture which sets out to provide alternatives to single-use plastic water bottles. We have set up a network of water refill stations throughout the Balearic Islands, where people can refill their sustainable water bottles for free. It is a social movement that brings together businesses, restaurants, hotels and civil society, in an effort to combat plastic pollution. We also provide sustainable water solutions at events, marathons and fiestas to avoid single use plastic water bottles. We talked to Line Hadsbjerg, co-founder of Cleanwave.
Tell us a little about yourself.
I am originally Danish, but grew up in Kenya and South Africa. I have been living on Mallorca for over 15 years. My background is in anthropology and development studies. I am essentially a writer, but for the past 10 years have been producing documentary films – mostly related to human rights issues. However, since we launched Cleanwave in July 2017 – my primary focus has been on the environment and finding sustainable solutions to plastic pollution.
How do you get to Mallorca?
On a boat. Together with my husband, Philipp Baier, also founder of Cleanwave, we sailed across the Atlantic from the Caribbean – and when sailing into the port of Palma, we imagined we would be staying 2 weeks. That is now more than 15 years ago!
Tell us about the documentary Out of Plastic. What motivated you to do it, how the idea arose, some anecdote of the shooting and the repercussion that it has had.
As the first ideas around Cleanwave were being formed, we spoke about the most effective mediums through which to communicate our message. As a documentary film producer, it was easily agreed that producing a film about plastic in the Mediterranean – focusing on the Balearic Islands – would be really important. It has proved to be a really effective channel to create awareness around plastic and bring communities and stakeholders together.
My most memorable moment? Sailing out to sea in a small traditional fishing boat, as the sun was rising over the Tramuntana mountains in Port de Soller. From a distance, I felt the stillness of sea and the rising sense of urgency that these islands are jewels, and must be preserved.
Do you plan to continue making screenings this 2019?
Yes, we have held a number of screenings this year, and will continue throughout 2019. Next dates are: Tuesday 14 May, 20h00 in CineCiutat (English subtitles) and Thursday 16 May, 20h00 in CineCiutat (Spanish subtitles)
What are you doing right now in relation to the bottles?
As mentioned, in collaboration with bars, restaurants, yoga studios, etc., we have set up a network of water refill points across the islands of Mallorca and Ibiza. We have set up the first refill points in Formentera and opening new opportunities in Menorca. If you go onto the website, or open the Cleanwave map, you can see the refill points, where you can go in with your Cleanwave bottle and refill for free.
Alongside the public network of refill points, we also have seen great impact within companies, who transform their offices into plastic free spaces. We help them set up water refill stations within their offices, each employee gets their own Cleanwave bottle, and can refill throughout the day, thereby avoiding great numbers of plastic water bottle waste! You can buy Cleanwave bottles online or at any of the public refill points.
Tell us about Art of Plastic.
Art of plastic was inspired by my creative colleague Ben Lancia, who shares the vision that change can be inspired through art. We have invited artists from around the world to share their art pieces – either made out of plastic, or which transmits the impact that plastic is having on our planet. The exhibition will also be combined with an exhibition of drawings, done my students across the Balearic Islands, who have participated in out "Plastic Fora" school workshops. The exhibition will be in June. Place and date TBC.
There is a lot of work going on at the plastics level in the Balearic Islands and also around the world. What has been achieved so far and what still needs to be achieved? At what point are we? Is there still a lack of awareness, measures, laws?
Plastic is a deeply complex issue. The production of plastic is very lucrative business for the petroleum industry – plastic is made out of by-products of petroleum – there lies a great deal of power and money behind its producers, as well as the food and beverage industries who use plastic to mass produce and package their products.
Producers are not made responsible for the full life-cycle of their products, nor the waste generated. Many small local producers are making efforts to provide sustainable packaging solutions, a few bigger companies are experimenting with alternatives – but until the big hammer of legislation falls, I believe that big profitable producers will continue to choose profits above preserving the planet.
As consumers – our choices matter more than ever. Supporting those small and larger businesses who have stood by their values and taken steps towards creating circular economy products, should be supported and rewarded.
What are you doing in education issues?
In October 2018, we launched our schools program 'Plastics Fora' – where we provide interactive and engaging workshops for children across the spectrum – from kindergarten, through to primary and secondary school – teaching them about plastic. We have written and produced an illustrated story book, as well as a short multimedia film for the younger children, and a 20 min version of Out of Plastic for the older children. The enthusiasm and success of the program has been overwhelming – the children are ready to embrace change!
Quick test for enthusiasts

An image: morning swims on the isolated beach of Son Serra de Marina - nature in her perfection.
A marine species: Mediterranean Sea Turtle.
A reference organisation or person: George Adamson.
A beach: Marina Beach, Southbroom, South Africa - my first love.
A phrase that defines you: "Be the change you want to see in the world" Gandhi.
Optimistic, realistic or pessimistic? Optimistic.