The wonders of the Balearic Sea
"Arxipèlag blau" is a new documentary series that we are co-producing with IB3 - the Public Broadcasting Corporation of the Balearic Islands - about the wildlife, ecosystems and natural wonders of the Balearic Sea. With this series we want to reveal the riches of the Sea - the diversity of species, habitats and seascapes still unknown. We want to inspire optimism about our Sea and for society to contribute to and improve our efforts to conserve it for the future.
The series is scheduled to premiere next autumn 2022.The first images can be previewed on the production's official social media profiles (Facebook and Instagram) and on Marilles' social media profiles: https://www.instagram.com/marillesfoundation/.
The filming and editing of the series involved the most outstanding audiovisual professionals working on the Islands. The series consists of six programmes, each of thirty-five minutes duration:
Life on the shore and the shallow waters, the seaweed.

Rocky coasts, coastal pools and caves.
Sandy bottoms and seagrass meadows.
The open-sea ecosystem.
The past, present and future of the Balearic Sea.
Two documentaries will also be produced. One concerning life on the shore and shallow waters, coastal pools, algae, sandy bottoms and their annual cycles; and a second one focused on rocky coasts, caves, the shallow coastal waters, the open-sea ecosystem and its annual cycles.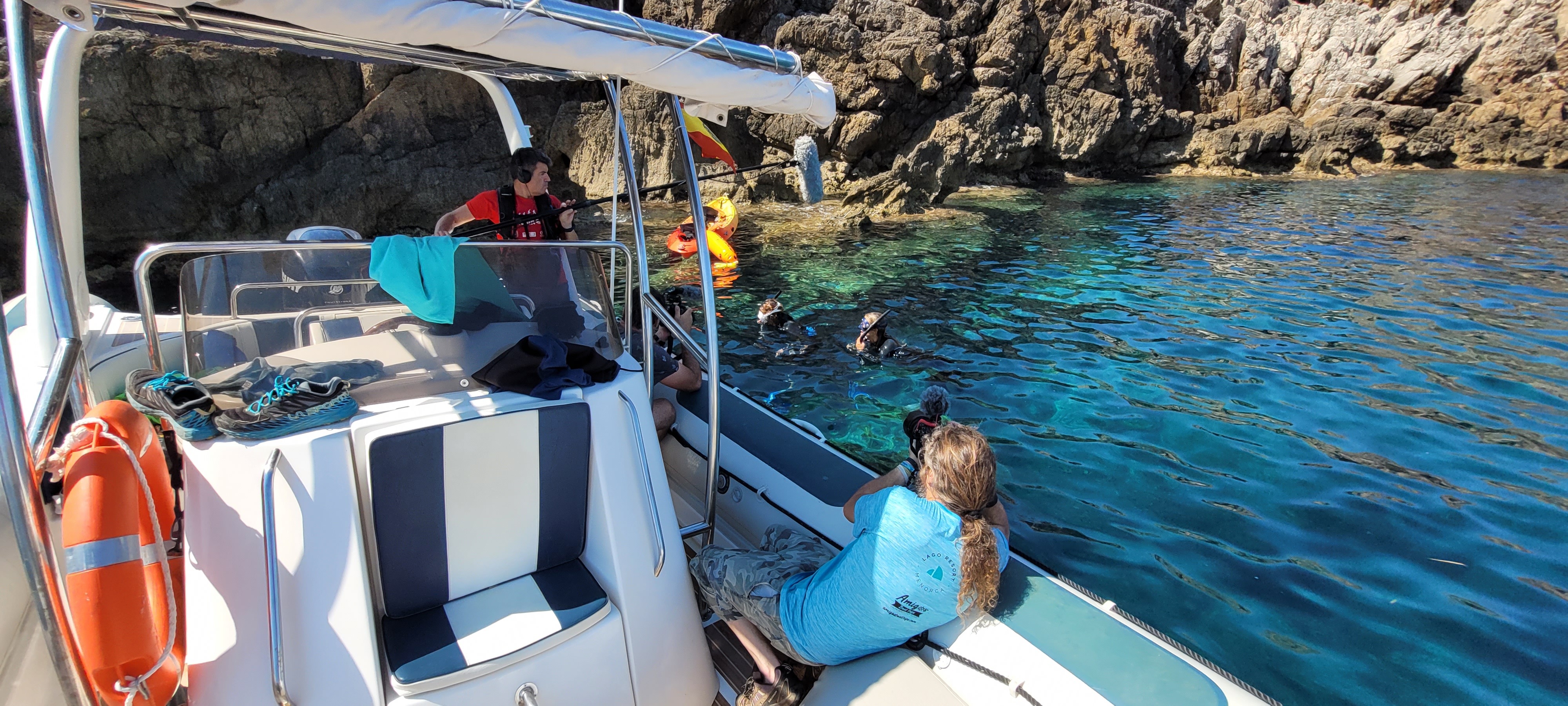 Crew during the filming of the documentary series "Arxipèlag blau" in Fornells, Menorca. Photo: Miraprim.