On 7-9 October, the Mirades que sumen (Perspectives that add up) conference took place in several places in Menorca to bring marine citizen science closer through presentations, workshops, immersions, and even a boat trip to a marine protected area (MPA).
"An example of the potential of citizen science is the case of fire warnings: most of them come from the public. In the marine field we have to reach this level of involvement",

said Jorge Casado, IBANAT.
The conference was a great success with more than 80 participants who were very satisfied with the programme. The diversity of activities was a great attraction, since society is looking for options to participate in the improvement of the marine environment.
You can watch the recording of the conference, which included a short play by La Revoluta Teatro and a talk by underwater photographer Enric Gener.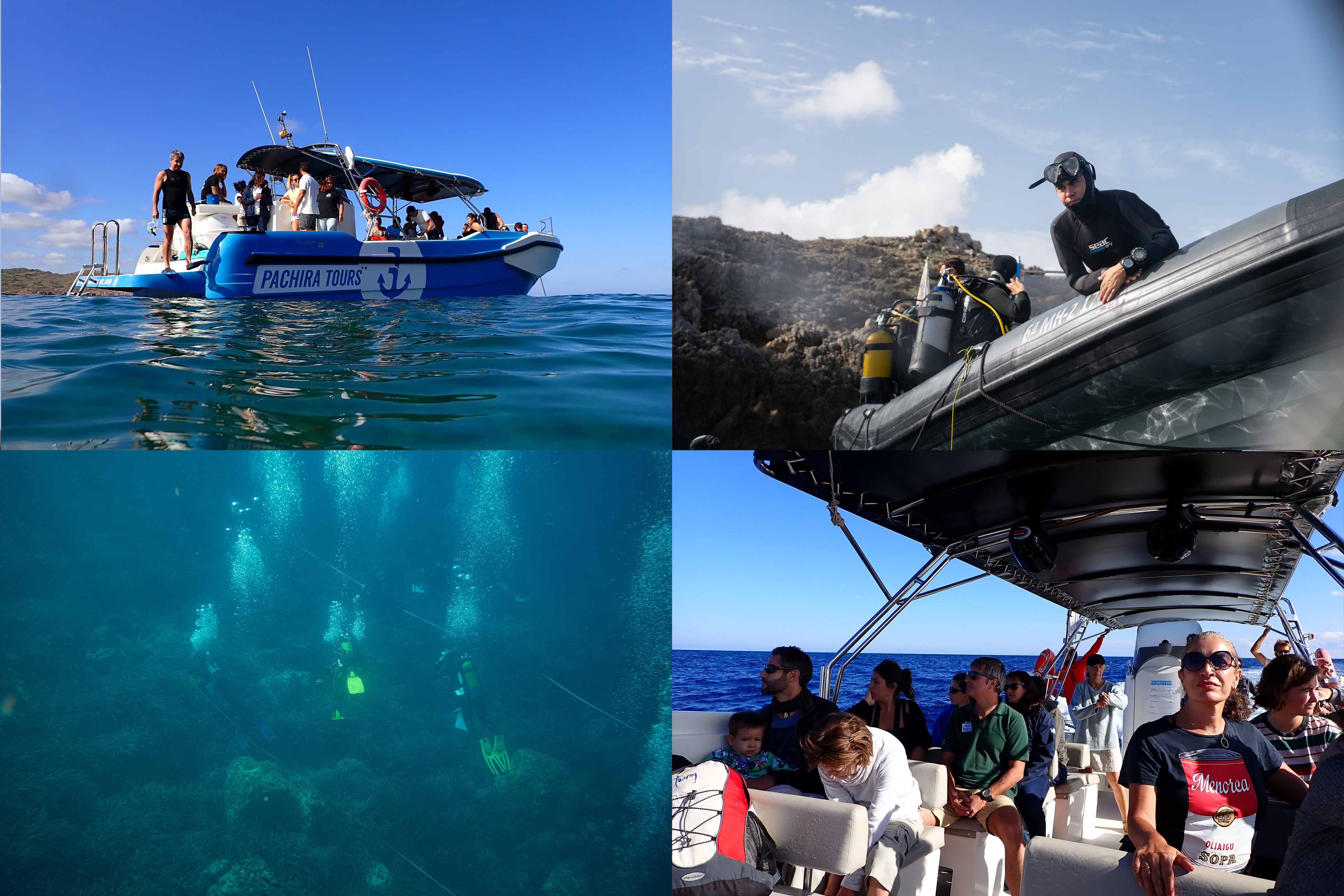 Different moments of the outings. Photos: Bruna Cases and Observadores del Mar.
On the first day, we learned from Eneko Aspillaga (IMEDEA-UIB-CSIC) and Anabel Muñoz (IEO-CSIC) how we can participate in a project to identify groupers or how to look at rocks to find lobsters.
"We have the ability to provide continuity and follow-up data to scientists", said Lluís Ameller, Club Náutico de Ciutadella.
The practice was an important part of the programme; 18 divers sampled Posidonia with Diving Menorca and climate change indicator fish with Binibeca Diving. In the north of the island, thanks to Eva Marsinyach (OBSAM) and Elena Burgos (TRAGSATEC) participants learned how to sample seagrass density and cover. In the south, surveys were carried out for the Observadores del Mar (Observers of the Sea) Fish and Warming project.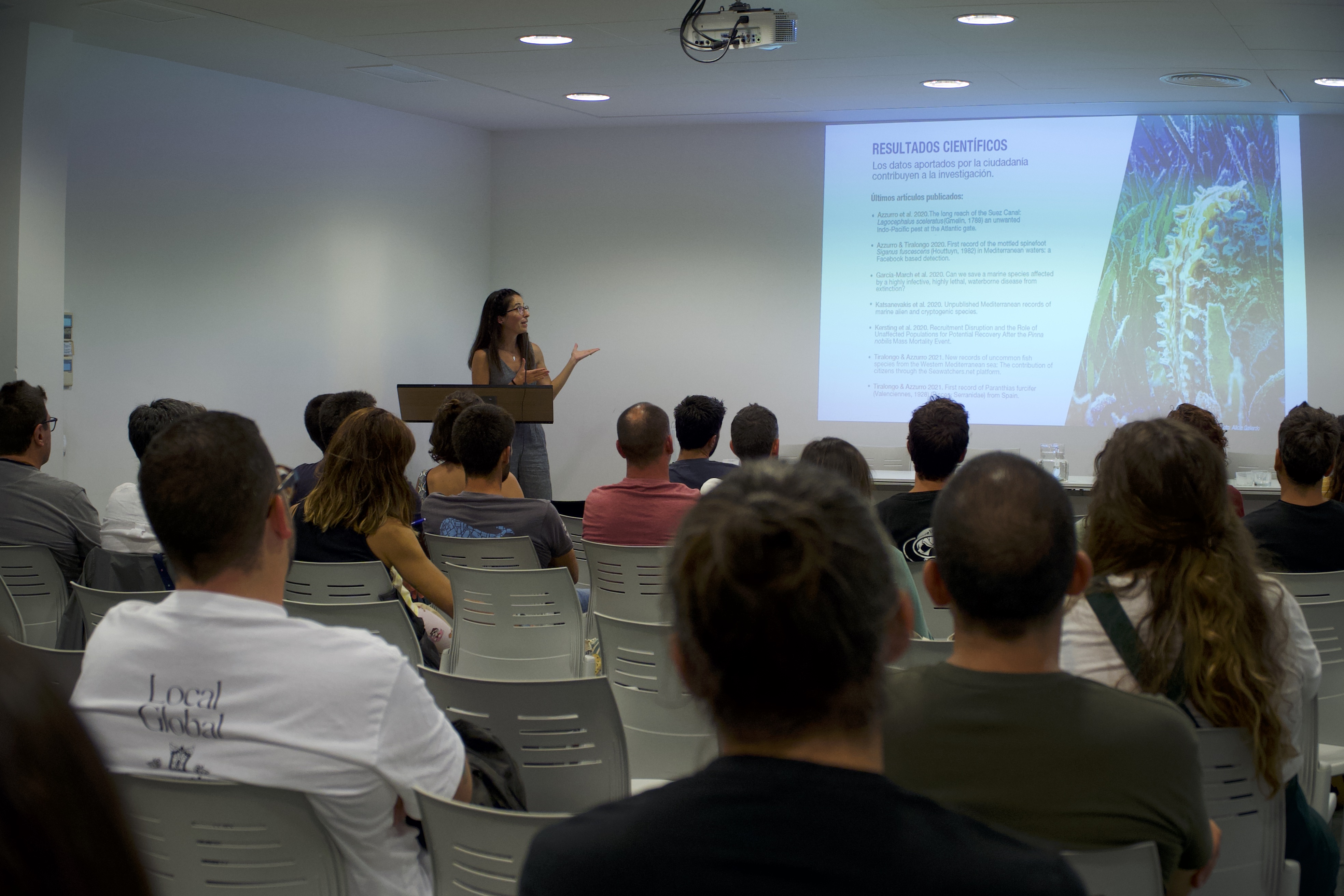 Sandra Espeja during the conference. Photo: Observadores del Mar.
According to Sandra Espeja, coordinator of the Marine Citizen Science Programme in the Balearic Islands: "Citizen science connects society with the scientific sphere and involves it in the creation of knowledge. At the same time, by connecting with the sea, we raise awareness and appreciation in order to achieve greater conservation."
Finally, on Sunday morning, participants visited the Northern Marine Reserve of Menorca on the PachiraTour with an in situ explanation of the MPAs by Ricard Borràs, a technician from the Directorate General for Natural Spaces and Biodiversity.
Observadores del Mar, the Socio-Environmental Observatory of Menorca (IME-OBSAM), and the diving centres Diving Menorca and Binibeca Diving co-organised the conference to bring citizen science closer to the public, publicise everything that is being done, and raise awareness of the potential of what could be done in Menorca.