The 13th Cetacean Congress in Ibiza (27-30 October) brought together leading experts on dolphins and whales in Spain and offered several activities open to the public, such as an immersion of secondary school students in marine research, an interesting seminar on sea turtles with the release of a loggerhead turtle, and a surprising video session.
During the meeting, the latest data on the state of dolphin and whale populations was provided, the conservation threats they face were debated and, most importantly, synergies were created between groups.
'This Cetacean Congress, as well as being a good platform for sharing scientific knowledge and raising public awareness of the dangers that threaten cetaceans, should serve to put different proposals on the table to inspire the authorities to draw up and approve a Marine Mammal Conservation Plan for the Balearic Islands,' says Aniol Esteban, director of Marilles Foundation.
Marilles is a long-time supporter of the Tursiops Association in their study of marine mammals in the Balearic Islands. One of our demands is that the Balearic government should draw up a conservation plan for these species, to establish the necessary measures to protect them.
In Pituitas and the Balearic Islands we have a resident population of sperm whales and bottlenose dolphins, as well as the presence of other species such as the common dolphin, the striped dolphin, the pilot whale (cap d'olla), the fin whale – the second largest animal on the planet – and we get an occasional visit from an orca whale.
Although the resident population of sperm whales and dolphins is in good condition, they are very vulnerable to all kinds of pressures, especially underwater noise. Large areas need to be created to ensure the safety and growth of these cetaceans.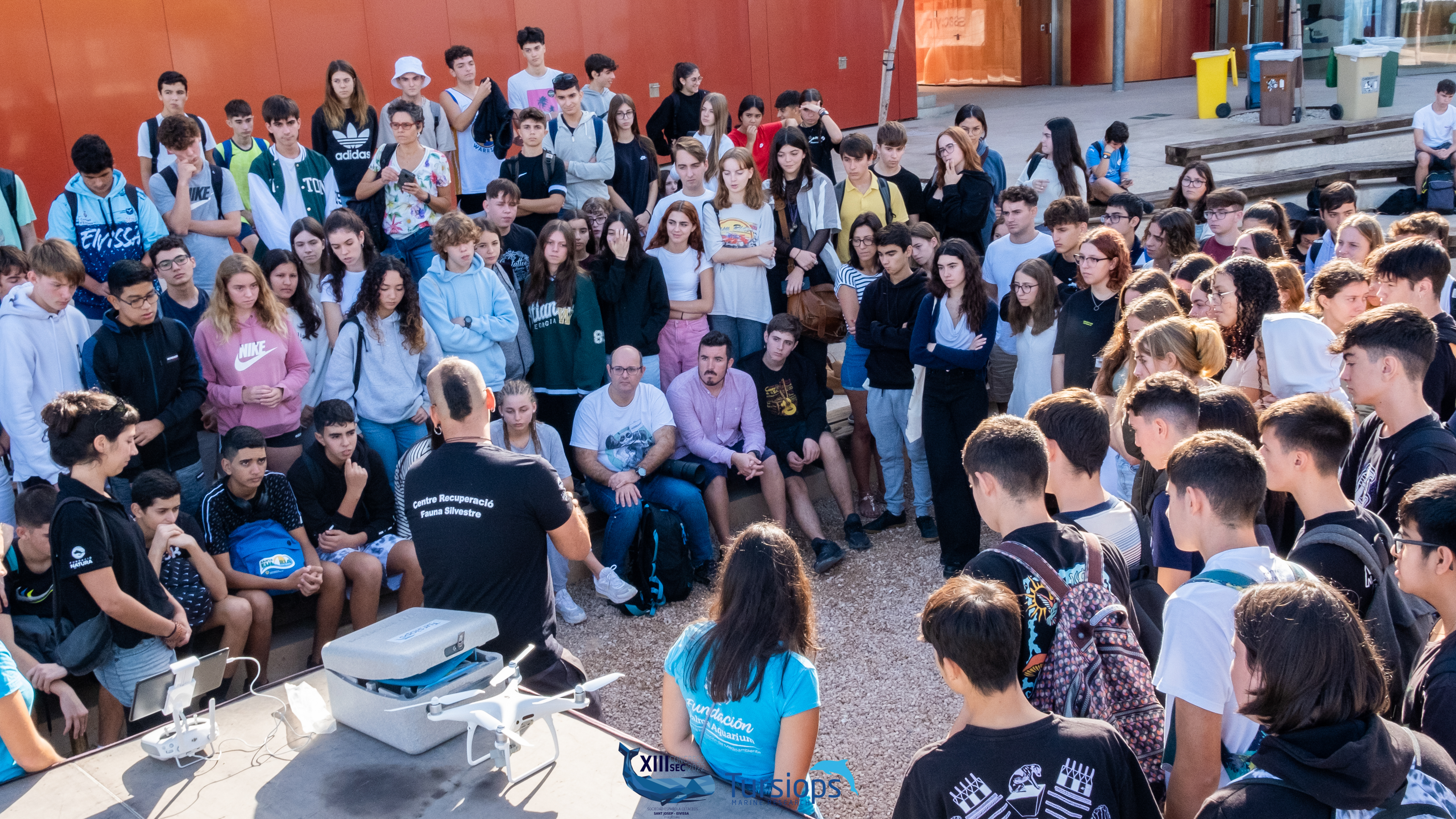 One hundred forty BSc students participated in workshops to learn about the material used in campaigns studying sperm whales, dolphins, and cetaceans: drones, underwater ROV FIFISH, and pole and crossbow for taking biopsies. Photo: Tursiops Association.
The congress was organised by the Tursiops Association together with the Sant Josep de sa Talaia Town Hall and the support of several institutions and companies: Santa Eulària Town Hall, Marina Ibiza, Trasmapi, Caja Colonya Pollença, and Marilles Foundation.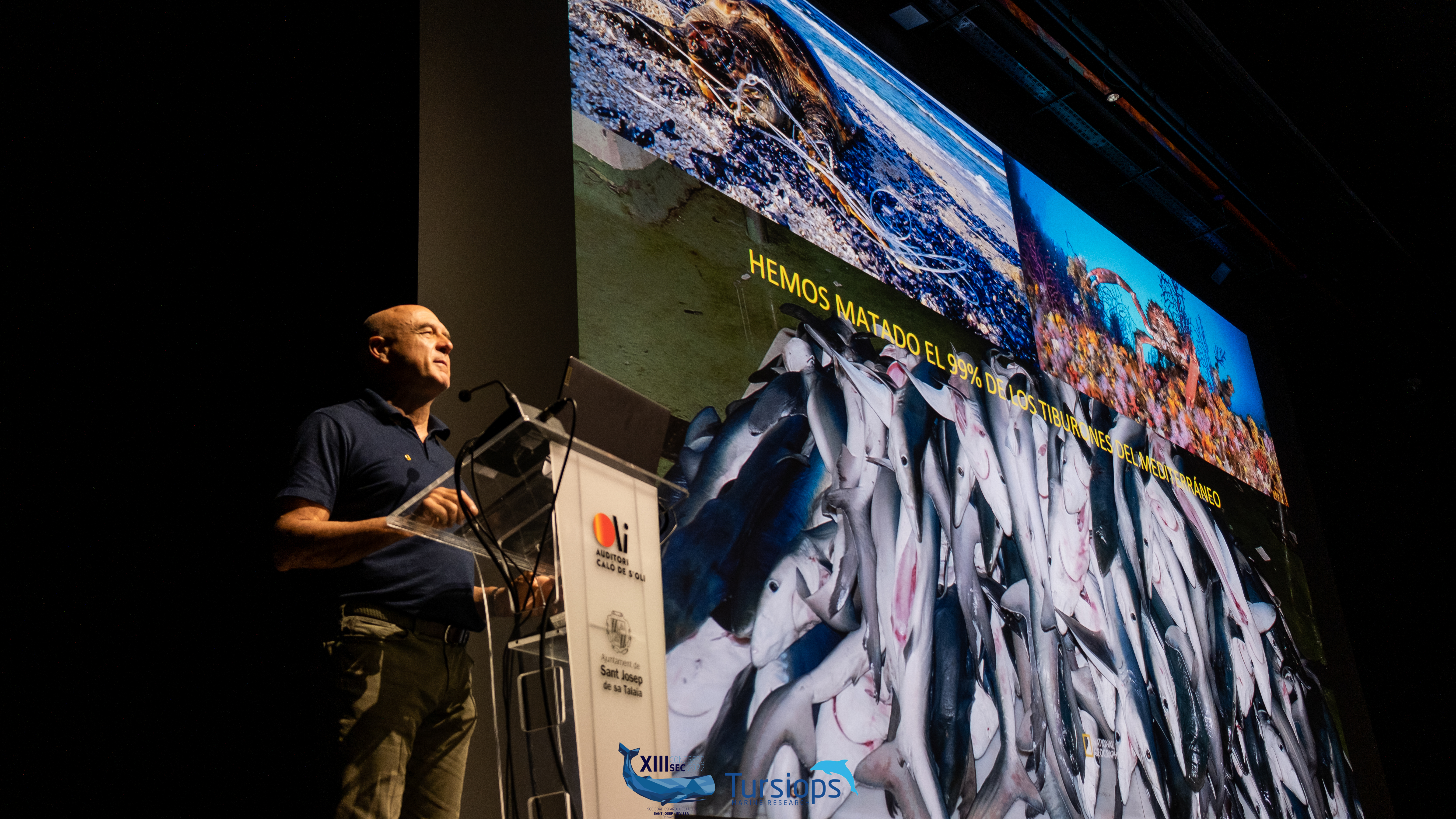 Manu San Félix was one of the guest speakers at the exhibition held at the Auditorio Caló de S'Oli de Sant Josep de Sa Talaia. Photo: Tursiops Association.