News
In photojournalism, you have to put in a lot of effort, a lot of hours, and a lot of heart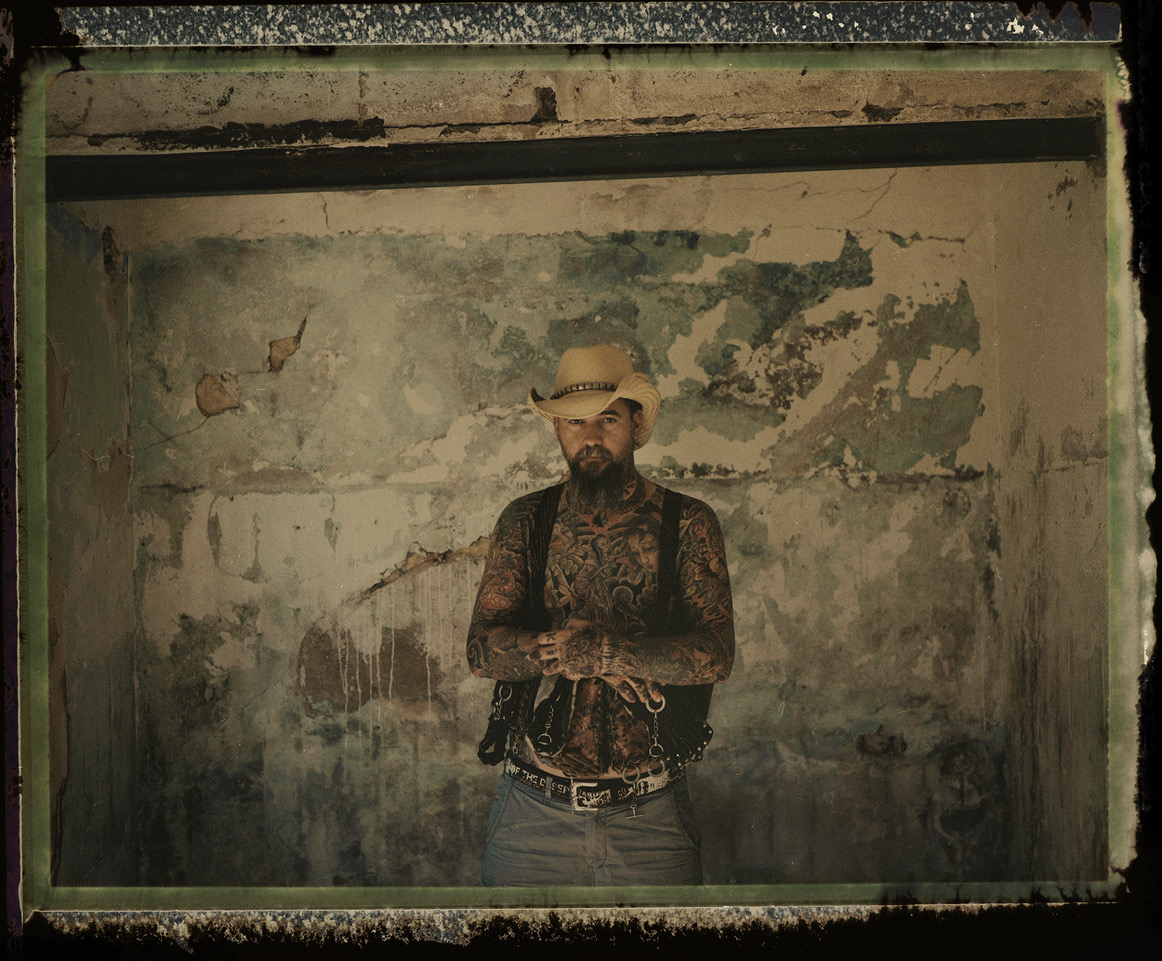 Pep Bonet (born in Colònia de Sant Jordi, Mallorca, 1974) is a chameleon-like photographer who does not like to repeat himself. His work touches on subjects ranging from rock'n'roll to social justice. His career has been recognised, among others, with four Worldpress Photo awards, the FotoPress prize, and the Eugene Smith grant in 2005 for a report on the consequences of the civil war in Sierra Leone. Currently, he works mainly as a cinematographer in film, a field in which he has worked for both HBO Max and Paramount. In August 2023, as part of the MARE23, he shared his experience and knowledge in the workshop "living the sea, living from the sea", a masterclass on responsible fishing for 15 photographers from the Balearic Islands.
IN THIS WORKSHOP, YOU ENCOURAGED THE PHOTOGRAPHERS TO MAKE PHOTO REPORTS ON RESPONSIBLE FISHING. HOW DID YOU LIVE THIS EXPERIENCE?
Normally, I do workshops that last a day or a week, but this one was different because in two hours I had to condense a lot of information. It was a more motivational and inspirational workshop. It was about making people see how stories are made. Photojournalism is not easy. You have to put a lot of effort, a lot of hours, and a lot of heart into the stories. That's why I wanted to motivate them to step out of their comfort zone, to dream further out and higher than they thought they could achieve. I wanted them to believe in the story they had to photograph. If I have to throw myself into making a story, this story has to move me and I have to be obsessed with it. If not, I won't make it to the end. When a project keeps me awake at night, it means it's going well. That's why I wanted these photographers to find their story or their word. Before you start photographing you don't have to know what you're looking for; you learn and become a specialist in a subject as you photograph it. I talked to them about how to find a different and at the same time aesthetic point of view on what they have to portray, about the need to open up a bit to be more creative and have a more creative and not-so-documentary point of view.
I would like to be a fish and see everything from the fish's point of view.
FISHING HAS INFINITE POINTS OF VIEW. IF YOU WERE TO PHOTOGRAPH IT, WHAT WOULD YOUR POINT OF VIEW BE?
I would like to be a fish and see everything from the fish's point of view. To be under the sea and see it from the inside and also to see how fishing is done from under the sea. That would be an interesting point of view. I'm also interested in microcosms, the possibility of being able to represent fishing through a person. Instead of trying to capture everything, it's about being with a person, seeing their day-to-day life and, through constancy and having seen them so much, finding the connection with this person and telling a very intimate story. This approach is the way I learn a lot. I can't talk to fish and I won't learn much, but with a fisherman, in his boat, I can.
ARE THERE ANY PROJECTS YOU ARE PARTICULARLY INTERESTED IN PHOTOGRAPHING ON THE ISLANDS?
I have done a project that started during the confinement. With Jaume Bonet, who is a pilot, we started to fly with a paramotor and I documented the historical moment of the Balearic Islands without tourists. They are aerial photos taken with an infrared camera of the islands and places without people. We are currently finishing it. In addition, I have also done the project "Paradís", about the disappearing Mallorca. It has 160 images and launched in Poland a few months ago. Now we are working on the book and I still don't know if the exhibition will come to Mallorca.
YOUR CAREER HAS A VERY CLEAR DOUBLE ASPECT: MUSIC AND SOCIAL JUSTICE. COULD MARINE CONSERVATION FIT IN WITH YOUR PROJECTS?
Yes. I believe that you can tell people anything you want, that it can go in one ear and out the other. But everyone remembers a good image. It has the power to say "Wow, this is true". This is the function of photography: to show images that tell you "We have to put a stop to this" or "This interests me", to tell you things that you didn't know. I've always been interested in underground stories, in things I didn't know... and this is it. The photos have to have a lot of message both aesthetically and in terms of content; people remember good photos, not the bad or mediocre ones. To achieve this means a lot of hours and belief in it.
IN THE AGE OF IMAGES AND OVER-INFORMATION, HOW DO YOU THINK PHOTOGRAPHERS CAN HELP TO CAPTURE ATTENTION IN YOUR PROJECTS?
By seeking out the unknown, digging and drawing out stories. By having relationships with people that make you think. You can't be a tourist with a camera and expect to change the world. You have to get involved in a personal way. To make change, you have to knock on the door of the people who can make this change, because not everyone can do it. You have to find stories that really affect those who see them. In the case of responsible fishing, in a positive way, because it's a beautiful thing to portray. Now, I've always found it easier to look at the crooked leg; I've always liked the problems, the dark side. But now I only work with what I love. My zodiac sign is Libra; I don't know how to be half-hearted.
WILL ARTIFICIAL INTELLIGENCE KILL PHOTOGRAPHY?
A month ago I downloaded Midjourney and for a week I didn't sleep. I made a mistake, because I asked it to take pictures of a story I had done and the images it made were very similar to mine. Will it kill photography? No, but it can inspire and give ideas. However, there is one thing it will never have, which is the experiences and the emotion of you, the photographer, when you take the photo; when you go to the bottom of the world to get to know a culture, a history, a person and you have cried and laughed a lot to get that photo. AI can't do all this. The final result may be technically pleasing, but as a person you have not just sat in front of a computer. This is not the same. Maybe one day the end product will be similar, but as a person, if you just do this you will be useless and you won't know what it's like to get excited and confront people with a camera.
Quick test for sea lovers

A book: Black Passport, by Stanley Greene. Greene was my friend and co-founder of the NOOR agency. It's a book I love and it's hard to find.

An image that evokes the Balearic Islands: a good light or pa amb oli (bread and olive oil) with cheese.

A marine species: The octopus.

A person or organisation of reference: Lemmy Kilmister, founder and lead singer of Motörhead.

A beach: Es Carbó, in Colònia de Sant Jordi.

Optimistic, realistic or pessimistic? Optimistic and realistic about what I like and pessimistic about what I don't like.
Marilles in the media